An ancient village lies in the basin surrounded by easy slopes that belong to a southern piemont of the Štiavnica mountain. It is located 15 km east off the town Levice. Features of the surroundings were formed by volcanic activities of Tertiary, whose evidence are local areas of porous andesite tuffs and puff – stones. The beginning of  Búr stream is situated in the valley of the village.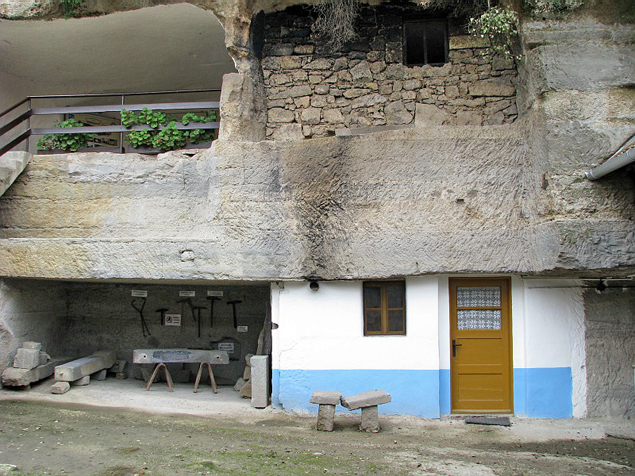 Surroundings of the village was already settled in Stone Age, however, the first kept written record  about the village comes from the year 1245, when it is mentioned under the name Burfen, later Horné Brhlovce. It belonged to esquires, from 1506 to the Kálnai family, by  which it had a Hungarian name Kálnaborfö. In 1715 the settlement had 9 households, in 1825 it had 25 houses and 155 dwellers. In the 16th century in the bounds of the settlement another esquire village came into existence under the name Boorfeni in the year 1542, later Tegsesborfö, Dolné Brhlovce. In 1828 it had 27 houses and 167 dwellers. In 1952 2 independent villages Dolné and Horné Brhlovce, which were related in terms of build-up area, merged into one under the present name Brhlovce. Thus it has become well – known, attractive place of both domestic and foreign tourits due to rocky dwellings carved into easily treatable tuff and puff-stones, in the local part known under the name "Šurda", where the entire street along with  both dwelling space and farming space in the rock was declared as a national reserve of rustic /folk/ architecture in 1983.
Rocky dwelling, settlement No.142,  won the international award  Europe Nostra Award 1993 for the saving and restoration of this architectural sight. According to local traditions rocky space for dwelling  allegedly originates in the way of protection from the Turks in the 16th and 17th century. It is sure that Matej Bell mentions it in his work "Notitia Hungariae novae historico geographica divisie in parks quatuor" from 1742.
By reason of exceptional interest of visitors in these rare and unique sights, in 1992 the Tekovian Museum in Levice established a museum exposition of the settlement No. 142 that documents a local odd form of folk dwelling, architectonics and housing culture of Brhlovce dwellers.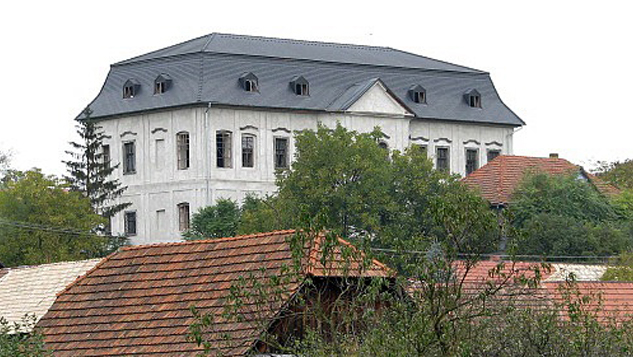 Local building material was also used at construction of a late Baroque manor house in the village from 1756 and a Roman – Catholic church from the year 1772. Both objects are ranked among rare cultural relics as well as an Evangelic chapel built in Romanique style before the year 1885, and renovated to its present – day form in the second half of the 19th century. Objects of cultural relics are in very bad conditions and require attention to be saved.
Late Classicist chapel is from 1860, renovated with use of the old churche´s remains, interior is partially baroque.
Coorinates: 48°12′54″S 18°44′24″V
OPENING HOURS OF THE ROCKY DWELLINGS: 
April – October  : Monday  – Sunday :  9.00 – 16.00.
November – March  on demand at the Tekovian Museum – http://www.muzeumlevice.sk/index.php?mnu=EXBR&jazyk=SK&cstyle
Video  about  Rocky dwellings: https://www.youtube.com/watch?v=MBnxb7r6CIM
Winery BRHLOVCE –  Wine from rocky dwellings
Small boutique winery is seated in rocky dwellings in Brhlovce. It mainly focuses on red wine, whereby the main working tool in the wine-cellar is time and intuition. And, of course, rock – its calm inner energy.
About winery:
We have been trying to produce authentic wines we do not enhance by concave mirrors. Therefore we do not use selected wine yeast, enzymes, gum arabica and other invasive supplements. Our goal is not to produce one big wine, the way and continuity of life are important. Pinot Noir is desire which pushes you forward and Frankovka Blue, that is love."
Contact: 0905 544 524
zaborsky.sk.jan@google.sk
www.pivnicabrhlovce.sk
Winery BRHLOVCE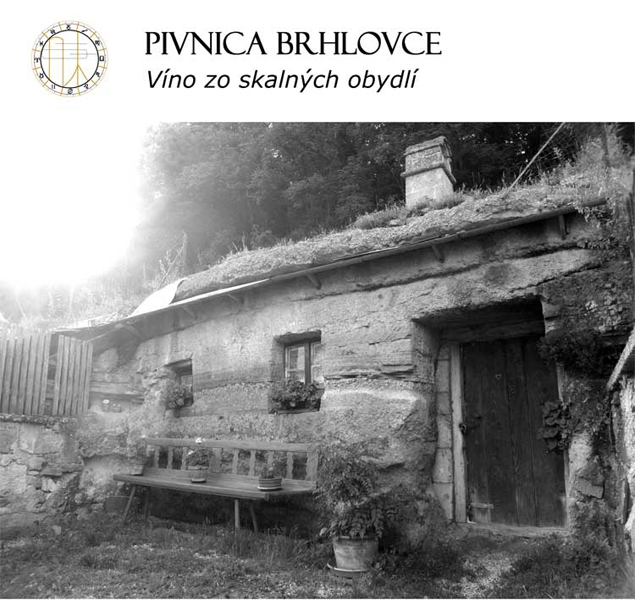 Wine from rocky dwellings
We are introducing  you " New Yard Brhlovce" non-government organization.
It is an art – craft educational institution whose goal is :
1. preservation of traditional values in a compact historic unit od " Šurda" street in Brhlovce ( architecture, crafts, life-style)
2. consistent professional reconstruction of the  historic rocky dwellings ( supervision of Ministry of Culture)
3. establishment of workshops with craft, art – craft and art production also  for application of disabled people (restoration, rapairation, casecraft, shoemaking trade, dressmaker´s, smithery, ceramics, window-pane…) organization of education in the above mentioned areas
4. establishment of utility economy based on ecological principles.